A NEW VERSION LSC-5 will be available in NOVEMBER 1,  2023.  More power- more options.
Sign up for out NEWSLETTER to get the first word and be alerted to the new Videos on the product
$185 value – you save SAVE over $18 % by ordering KIT 2 with the power supply and 16 pre-wired LEDs with JST plugs.  All compatible with Woodland Scenic products.  Simply plug them in.
16 Port LED controller can power and animate up to 64 LEDs. Power, controller and Animate your LED lights that have JST-style plugs. Buy plug "pigtails" and connect your own LEDS, OR buy complete LED solutions with wire and simply plug them into this board. Uses 12-18V DC (included). The LSC III replaces over a dozen separate special effects boards costing over $175!
The LSC III can be configured and controlled via DCC but NO DCC is required to run the LSC III.
Each LED can be individual adjusted for brightness.
Works with 3.3V AND 12V LEDs simultaneously. NO Resistors required.
A MAGNETIC MOUNTING BRACKET IS AVAILABLE and is included as the default at checkout.
A Clear Case Option is available*
Be up and running in 30 seconds! That's it.
*Our cases are 3D printed which means while they look great, there are minor imperfection.   These are more apparent in the clear case than in the black.  The clear case still looks very cool!! Clear cases also require more post processing so they are $10 more.
TWO DISPLAY CHOICES (RED AND BLUE)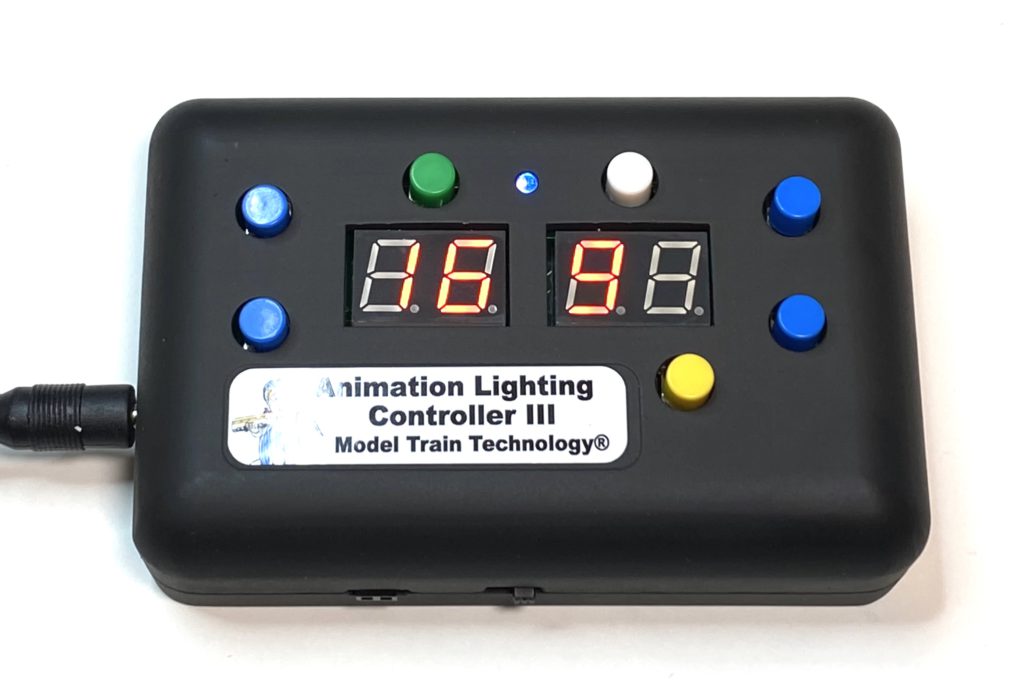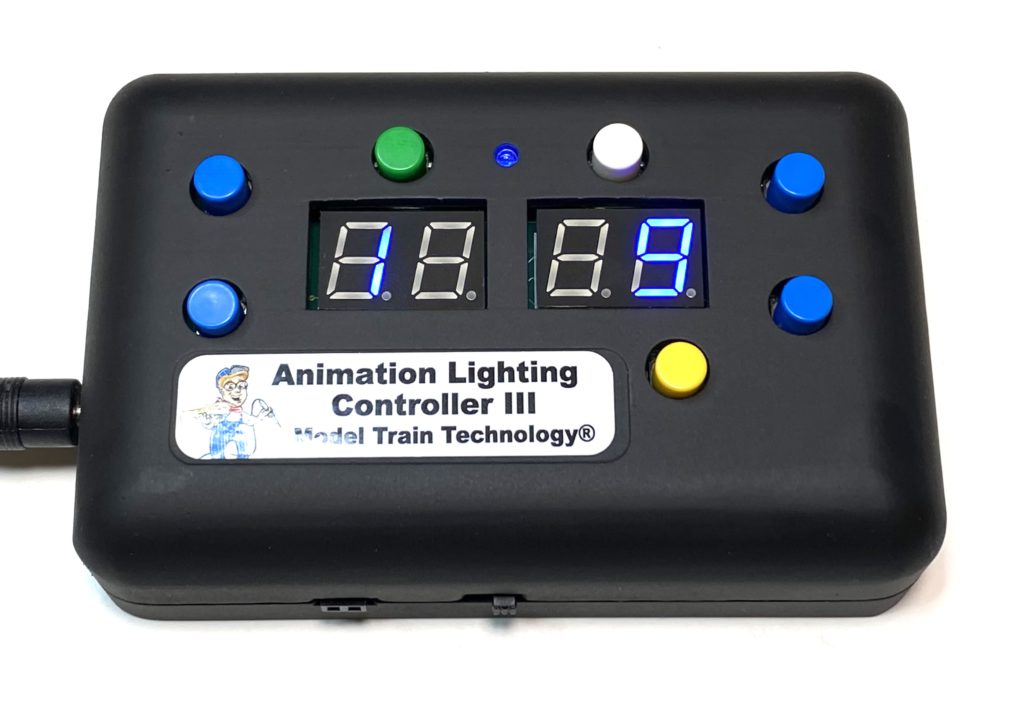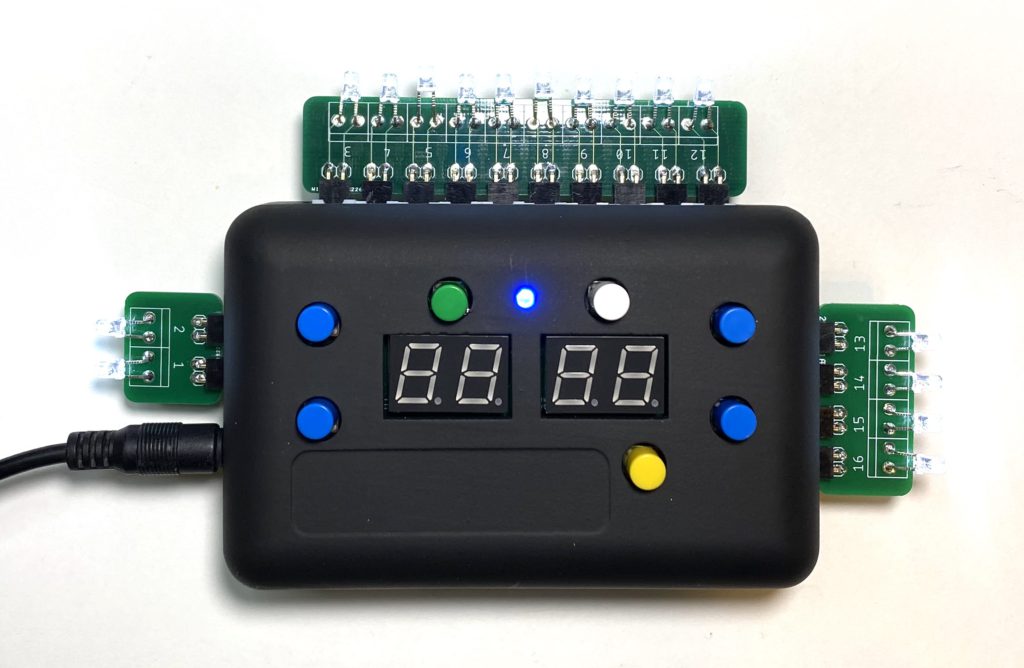 | | |
| --- | --- |
| Weight | 16 oz |
| LED Color | 2000K White (Yellowish), 3000K White (Standard White), 5000K White (Florescent), 6500K White (Bright White) |
| Mounting Bracket | No Bracket, wIth Bracket |
| Case | Black, Clear ($10) |
| Display Color | Red, Blue |
Special Effects for any LED pin:
Flicker
Blink
Beacon
Fade
Random (1 pin or all)
Chase (back and forth with any number of LEDs
Race (light Airport landing lights)
Flashing (any alternate adjacent pins)
TV Simulation (BW or COLOR)
Welding
Lighting