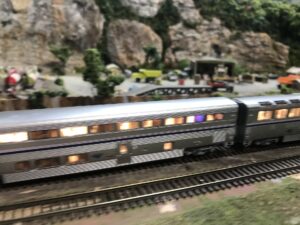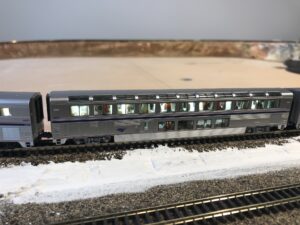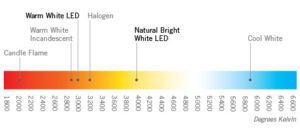 N Scale Series II LED Board wt Decoder 144mm
$34.00 – $40.00
Our New Series II LED Lighting board for N Scale Passenger Cars includes a DCC decoder.  You can control and set the brightness and special effects of two onboard circuits: the mains and Aux pads.  Also available are SuperCaps that ad between 1 and 3 seconds of time to help "Keep the Light On".  Choice of 4 different shades of White LEDS.
KEEP THE LIGHTS ON!
Our N Scale Series II LED Board wt wt Decoder 144mm comes with one 470uF SuperCap installed with the option to add 6 more @ $2.00 each.  These new capacitors are called Tantalum and are smaller and more efficient than ever before. With all 7 installed you get a whopping 3,290uF that really help "Keep the Lights On".- which means that the car will stay lit even over completely dead switch frogs.  We've been continuously updating and refining this FLAGSHIP product.  We've added a remote magnet reset switch so you don't have to take the car appart to reset the board – should things ever come to that.  We've upgrade the CPU to add more capacity with more special effects, more coming soon.  The board is software upgrade -able.  so when we have new features you can have you board upgraded at only the cost of postage.
We did not raise the price of our basic board and are selling the SuperCaps at our cost.  We want you to have a GREAT board and THIS IS IT!
This is the only board in the market where you can customize your options at check out.  Choose how many Capacitors you need and the color white LED that you want.
All boards come with a set of AUX pads so you can install rear end lighting – which is controllable separately form the main cabin lights.  Special effects include Blink and Flicker.  (Coming soon: Mars, Beacon, Blip)
If you have room in your car you can add our SuperCap-8 board which doubles the amount of capacitor storage to help with very dirty track management.
SuperCaps-8 add-on board works ONLY with our LED Series II light boards.  IT WILL NOT WORK CONNECTED TO DCC RAILS.
RECOMMENDATIONS:
FOR KATO cars or cars with preinstalled wheel pick ups you can get away with 4 CAPs.  more is always better.
If you plan to use our Floating Brass for the wheel pickup you will need 4 caps minimum with 7 HGIHLY recommended.
DON'T EXPECT GREAT RESULTS WITH ONE CAP AND ANY KIND OF ADD-ON WHEEL PICKUP.  WE'RE GOOD BUT WE CAN'T OVER RULE PHYSICS.
If your car does NOT have wheel pickups (all KATO cars have them built in) then use our "Floating Brass" wheel pickups.  There are very simple to install and are the best solution we know.  We did not set out to sell brass wheel pickup but of course we needed a good solutions.  WE TRIED EVERYTHING until we stumbled across this super simple and super reliable solutions.  These brass strips are specially etched for the right size, thickness and malleability – from Scotland!
SEE FLOATING BRASS HERE.
144mm = aprox = 1/2″ x 5.5″ 6 LED light board.
Perfect fit for KATO n scale passenger cars
2000k is Soft White (more yellow)
3000k is Warm White ( a bit more white)
5000k is Bright White ( Bright)
6500k is Cool White (Bluish Bright White)
Click here for the manual.
| | |
| --- | --- |
| SuperCaps-N | 3 Standard, Add 4 ($6) |
| LED Color | 2000K, 3000K, 5000K, 6500K |