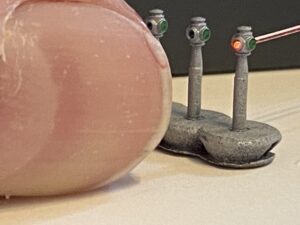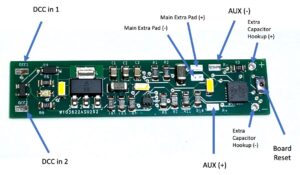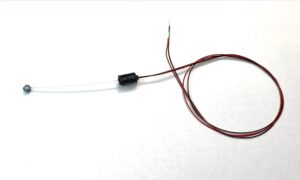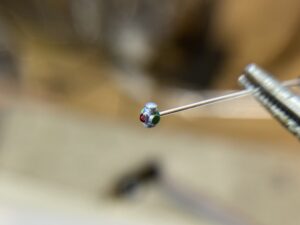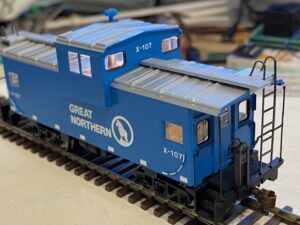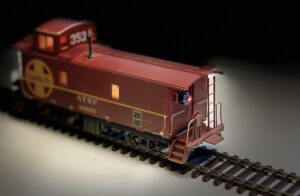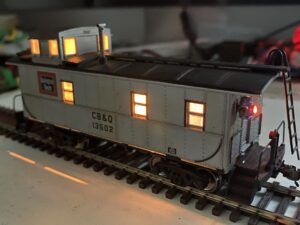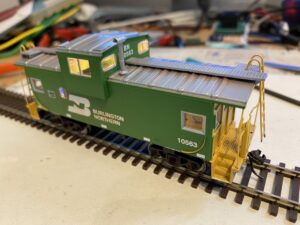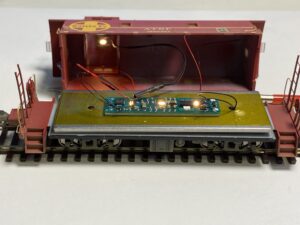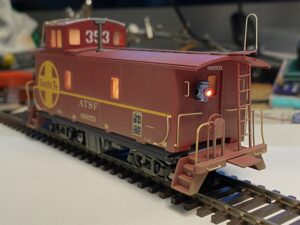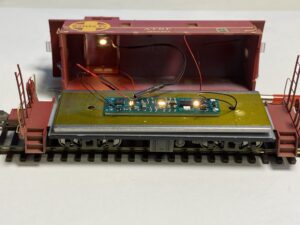 N CABOOSE Lighting KIT II (Lantern, Chip, Floating Brass) (choose LED color)
$40.00
Perfect fit for HO or N Scale Caboose. Includes Rear End LED control –
UPDATE – DECEMBER 2020 –   We have decided to only sell the N Caboose Board/Kit to INCLUDE the SuperCap board.  Therefore the price has increase with just the addition of the board ($12).  After MANY hours of work and installations for customers it just doesn't make sense to NOT include the board since the performance on the rails is SUBSTANTIALLY different (BETTER).  You will see in the video (to be posted 12/31) that you can pull the caboose off the track and the light will still glow and the market still blink for 2-3 seconds.  This means on the layout the light stays on.  We add several new capabilities – one is "always" on so that you can run on almost any layout (DCC included) and on DCC you don't have to worry about keep a slot open for the caboose lights – or mess with turning it on or off.
Perfect fit for N Scale Caboose.  YES!  we created a 2.5mm high Lantern for N scale AND we design a way to easily mount it and add lighting with the use of a short length of .5mm Fiber Optic cable.  Then we designed a special REALLY small LED dongle to insert the fiber.  Connect the wires from the angle to the caboose board AUX pad.
The Kit includes:
 DCC Decoder Light board with 3 attached white LEDS (2000k or 3000k)
1 SuperCap Board
One N Scale Lantern
Length of .50 mm Fiber Cable
One N Scale LED Dongle
N Scale Floating Brass (for electrical pickup)
One LED chip for use in the cupola – connects to the on aboard Decoder pad.
| | |
| --- | --- |
| LED Colors | 2000K (Yellowish), 3000k(Standard) |